Content is what that act as ears and mouth on the online world. It is what that adds color and meant to make Web content authoring and delivery very easily. It very easily enables non-technical individuals to produce, edit in addition to manage web page content immediately from a administrative method.
Content management system
website not only allows costumers with content material editing, but also, they work a whole lot behind the actual scenes. At Pcpatchers Technological innovation our technical team has developed many countless cost effective yet flexible and powerful Content management system in the market. Our
CMS solutions
allow small start-ups to create their first websites quickly and easily,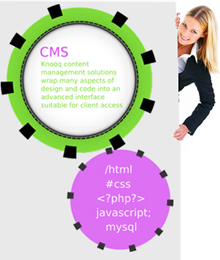 and large organizations to build and automate the content which needs to be deployed on their corporate web page. Our customized CMS advancement has a variety of highly functional features in addition to modules that your organization takes advantages of, from familiar user interfaces in addition to administrative tools.
Effective Web Interface
Group Based user roles identified and structured
Rich Multimedia Support
Rich content
Login password protection pages
Print Friendly View
Integrated Site Search
Custom Content Objects
Fully Addressable URL's
Customized Integration with 3rd-Party Systems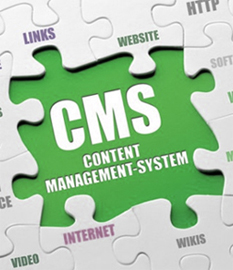 Document Management Module
Advanced Search Module
FAQ Module
Slideshow Module
Shopping Cart Module
Event Management Module
Articles / News Module
RSS Newsfeed Module
HTML Newsletter Module
Polls Module
Web Blog Module
Discussion Forum Module
Guestbook Module
Social Networking Module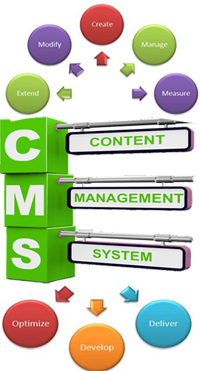 We offer variety of
content management system services
from ready to use CMS answers, to CMS platform customization and integration. We offer expert and innovative open source content management services for Term press, Joomla, and Drupal that enables you to create an effective website very easily without accomplishing any internet site programming.
We provide you this CMS Solutions that could serve you different aspects of written content management just like document written content management,
web content management
, organization content managing, and webpage content managing.